In Atlanta, we love our trees for the shade and beauty they bring to our properties. However, without proper maintenance, they can be destructive and expensive. At Coleman Stump Removal, we're proud to offer both tree trimming and tree removal in addition to our stump grinding services. This makes us your complete solution when it comes to tree maintenance and removal in Atlanta. Ultimately, we want to save you money, protect your property, and make your surroundings as beautiful as possible.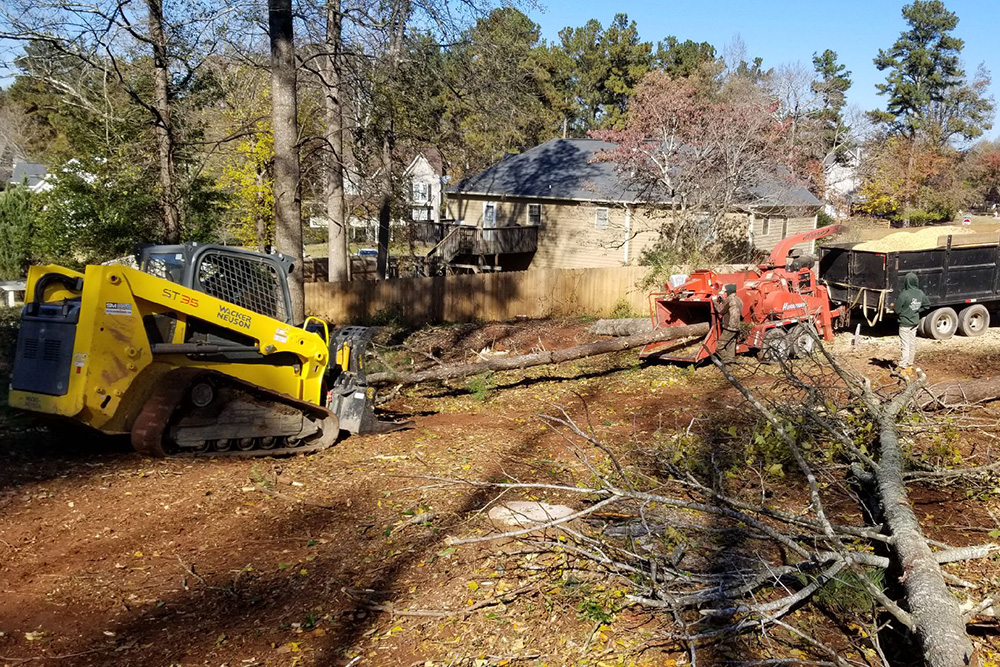 Let Us Protect Your Property
Is your tree hanging over your roof? Was it damaged in a storm? Is it ancient and full of dead patches? These are all signs that it's time to give us a call. While it may be tempting to address the issues on your own, you may just make the tree more fragile or injure yourself. The Coleman Stump Removal team knows how to trim and remove any species of tree in a safe, effective manner. We have the training, experience, and gear required to handle trees of any shape or size.
Affordable Tree Removal and Maintenance
Whether you need to open up your view or completely renovate your landscaping, Coleman Stump Removal is your one-stop solution. We not only trim and remove trees, but we also eliminate stumps and give you the ability to transform your property for the better. You don't have to deal with multiple professionals when we can take care of your tree project from start to finish. Contact us for commercial and residential services today!